Every year, the Jackie Mize International Children's Foundation (JMICF) supports thousands of orphans, widows and orphanages around the globe.
Each Christmas, your donation sends a special Christmas package to one of our orphans and supplies widows and orphanages with special resources like:
3 New Roofs - 1 in Zambia, 2 in Romania!
1 NEW Van for Myanmar!
2 Gypsy Village Christmas meals (hundreds fed and offering given to leadership)
PLUS, you can help us feed, clothe, and care for them year round when you choose to partner with us monthly!
Through our partners at Terry Mize Ministries, we make sure that 100% of JMICF donations received go directly to the kids!
JMICF is a non-profit foundation dedicated to the memory and legacy of mom-humanitarian, Jackie Mize.
CLICK BELOW to see 2021's giving report!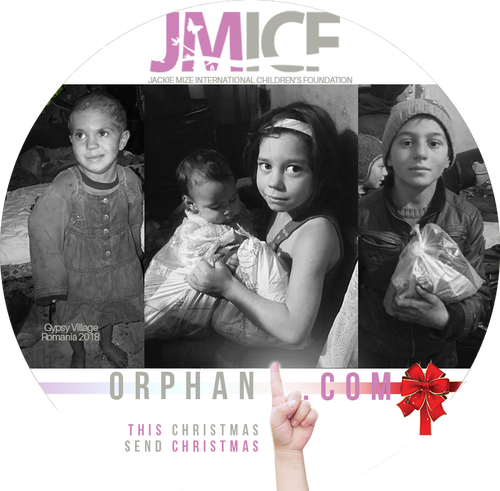 Jackie Mize International Children's Foundation LL is a 501(c)3 tax-exempt organization and your donation is tax-deductible within the guidelines of U.S. law. To claim a donation as a deduction on your U.S. taxes, please keep your email donation receipt as your official record. We'll send it to you upon successful completion of your donation.
We'd love to hear from you. Fill out the form below to get started.